Advanced Laboratory: hardwax floorboards roller coater
Every Paoloni floor stain application roller coater needs a finishing flat line equipment made of a wiping machine and a scotch brite buffing unit: that's why we offer in that solution a complete range of oak flooring surface treatment machinery to apply lye and stains as well. Also colored and monocoat wood hardwax can be spread perfectly thanks to our single roller coater Minitunnel model.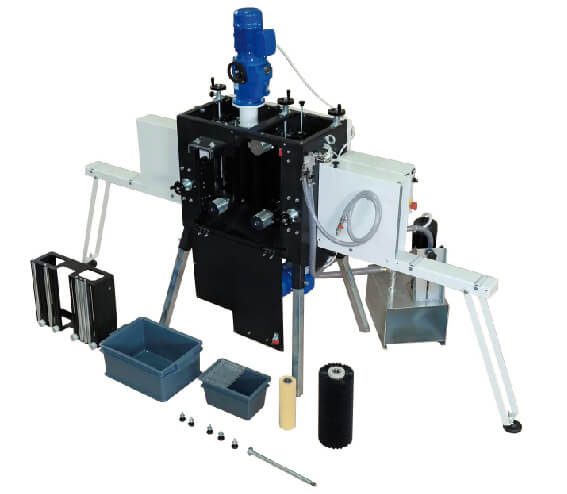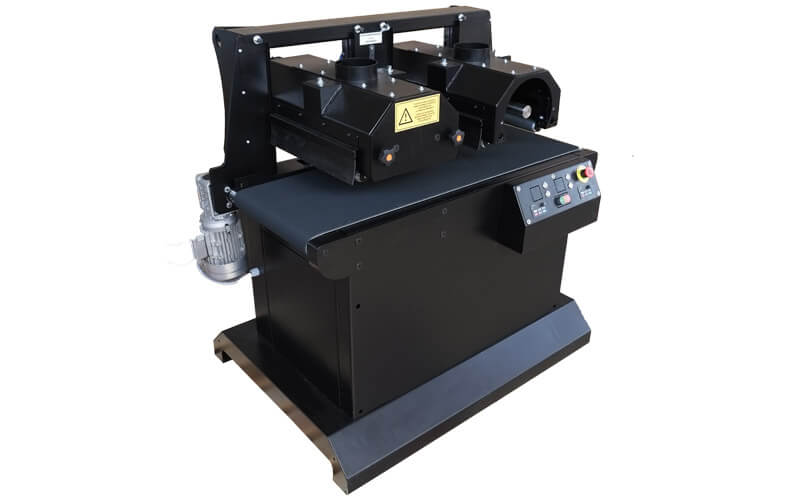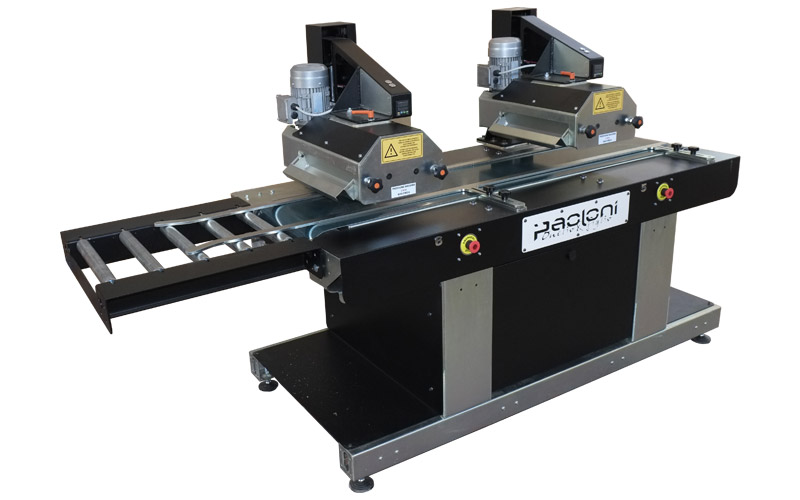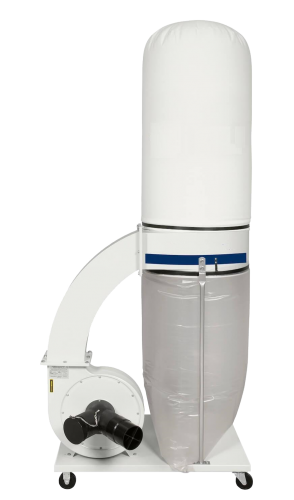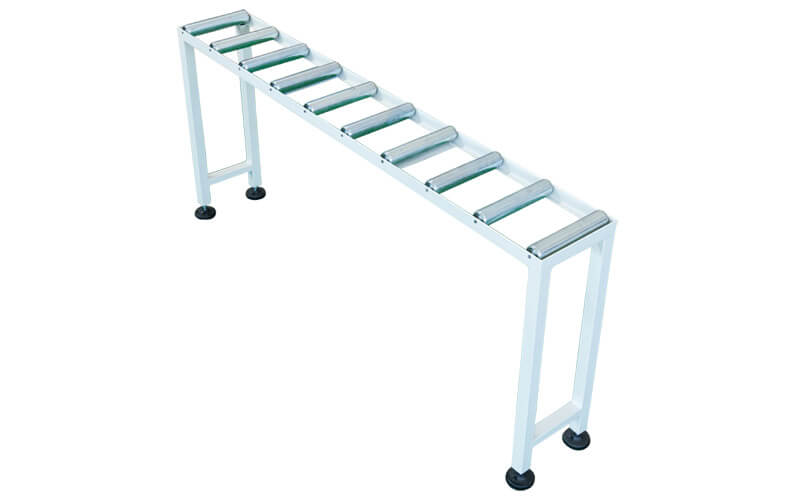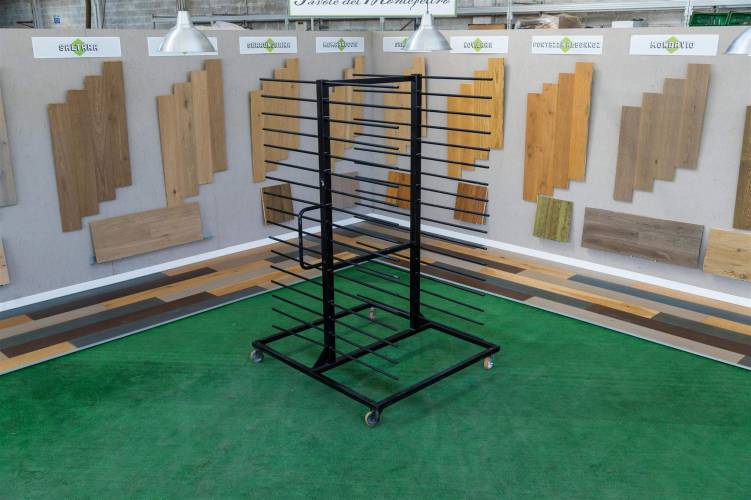 Cost of the Laboratory: € 39.750
Room needed: 90 m²
What is included:
1 Minitunnel

1 Rustica Two

1 Buffer Wiper

1 Dust collector single bag

1 Single roller

3 Racks

Training in Factory (at Paoloni)
Pre-finishing line based on the use of the Minitunnel machine for fast color changes and to apply water-based or solvent-based single and two components dyes and finishes, natural oils and full solid hardwax oils. The system also allows the application of reactive stains and similar.
The laboratory allows to perform a complete pre-finishing cycle including wire brushing and sanding
Setup and cleaning are fast and easy.
Production capacity: from 3,500 m² per month up to 7,000m² per month
Suitable for sample and customized productions
Applications
Single and two components water-based stains and lacquers

Single and two components solvent-based stains and lacquers

Natural oils

Full-Solid Hardwax oils
Example of a Professional Laboratory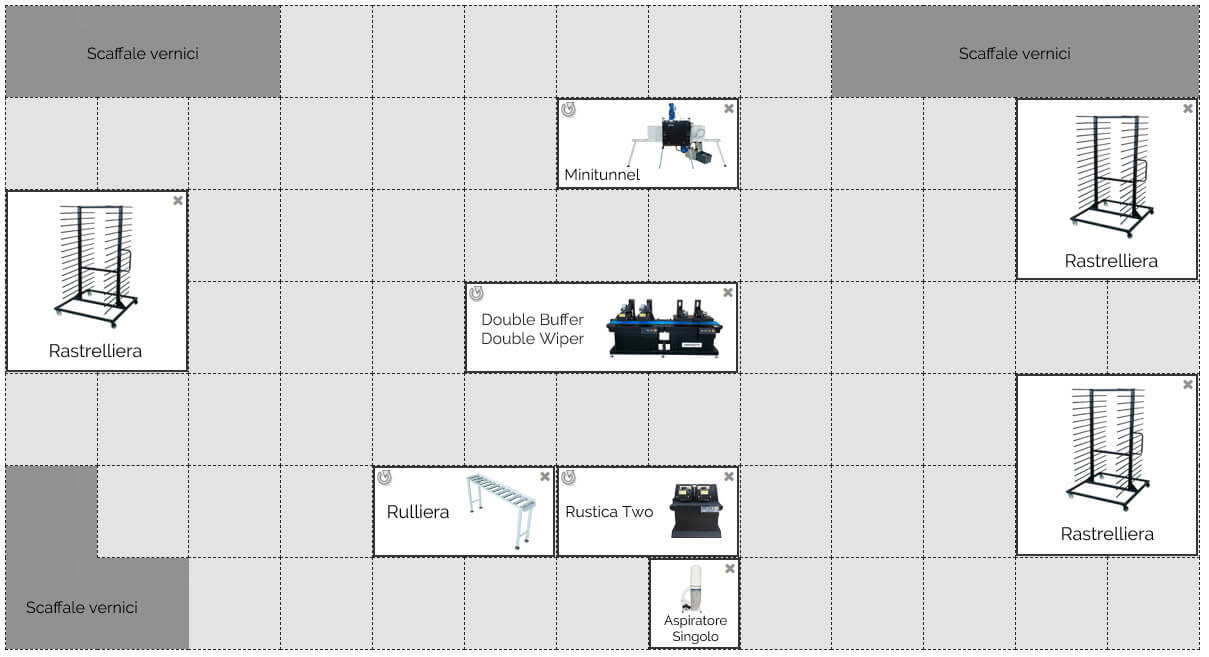 Cost of the laboratory

€ 39.750
Contact us or send an email to receive all the information you need
Interested in another lab?