Sometimes the history of companies makes many revolutions, like a compass that orients itself in search of balance before stopping exactly on the direction of its destiny.
That's how Paoloni Onelio & figlio snc proudly bears the name of its founder Onelio Paoloni from the 70s.
We used to specialize in manufacturing machinery for construction and building sites, as well as road cutting machines and vibrating plate compactors. For many years his has been our core business.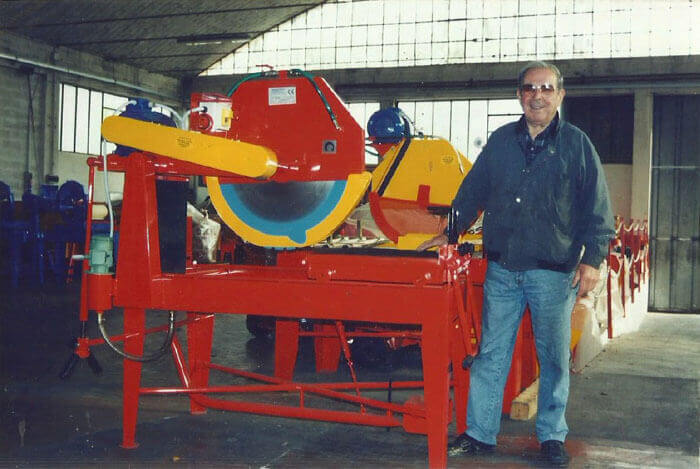 Gastone Paoloni worked side by side with his father carrying on a philosophy of strenght and reliability. The company was able to produce over 800 units a year. The line of machines for the pre-finishing, wire-brushing and distressing of wood and parquet floors came later in 2006 and allowed to offset the economic crisis that hit the European construction industry in 2008.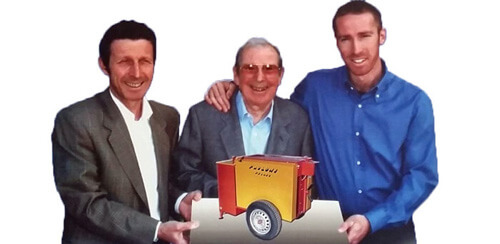 When the third generation, represented by Andrea Paoloni came in, the company started to sell its machinery abroad. Paoloni attended to many trade shows in Europe and was the first company in the industry to make an extensive use of the social media marketing.
In 2002, Paoloni began an internationalization project thanks to the launch of innovative machines for wire brushing and impregnating solid and multilayer construction beams as well as wood floor prefinishing machines.
In 2006, a lot of request from people located anywhere in the world started to come in. The old industrial machines were not flexible enough, so Paoloni started developing a new line of compact and versatile machines that soon raised the interest of the 60 largest wood coating manufacturers.
Thanks to the application expertise gained with a daily use of stains, paints, oxidative products and oils, Paoloni Onelio & Figlio made a step forward and once again became the first company in the industry to produce either the machine and its output product: the prefinished wood floors.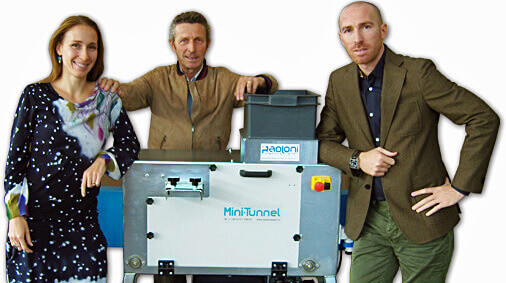 Starting from 2012, a new company enters into the Paoloni family: "PARQUET SARTORIALE". This company is involved into the pre-finishing and direct sales of custom-made wood floors, helping Paoloni understanding the daily experience and the challanges its customers have to deal with.
Today, June 2018, Paoloni and Parquet Sartoriale merged into the "Paoloni Wood Finishing System". Besides selling the most innovative wood pre-finishing machines and finishes, we organize training courses about the "wood finishing" and offer a full service to companies located all over the world.
The compass of innovation is still leading us toward newprojects.